Guadalmina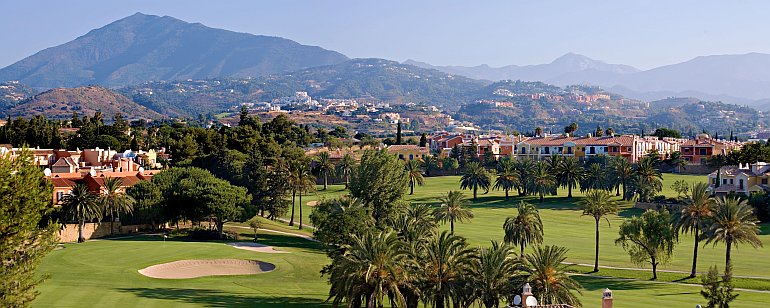 Guadalmina is a community bordered on the East by San Pedro de Alcantara, and on the West by Estepona.
The coastal Road A7 divides Guadalmina in two, the beach side (South) is Guadalmina Baja, the Northern hilly side is Guadalmina Alta.
Its name is given by the Guadalmina River.
The beach at Guadalmina is among the best looking beaches in the whole area, with nice sand and with beach restaurants ("Chiringuitos") and stylish beach bars.
In terms of Real Estate, Guadalmina Baja is scattered with expensive properties, made of large villas situated on wide plots and offering a very high level of privacy.
Most of those villas have a classic or Andalusian style, but some modern villas can be found.
In both Guadalmina Baja and Guadalmina, the atmosphere is very peaceful and quiet.
There are three international schools.
Shopping centers are also available, and many restaurants and cafes as well as sports facilities and several golf courses including two 18 holes golf courses.