La Zagaleta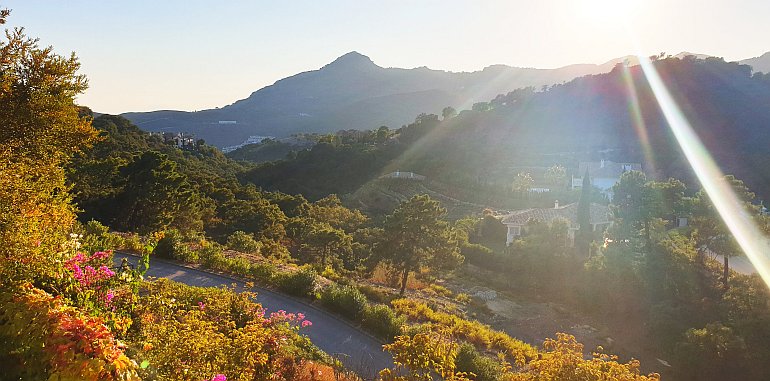 La Zagaleta is a privately run 900 hectares country estate, situated between the village of Benahavis in the mountains and Puerto Banus by the sea.
It is considered as being the most exclusive and secretive resort in Europe.

Three features characterise La Zagaleta:

Its privacy, as the estate is so vast that the 300 or so properties, all luxury, are scattered all across the resort, with a large distance in between them
Its security, as there are only two ways of access, each one of them with a gate and a house of guards who would not let anybody in unless it is a person authorized by an owner of one of the properties. Guards are on duty 24 hours a day, with patrols all across the estate.
Its exclusivity: an amazing countryside landscape of hills and woods, in a very quiet and peaceful surrounding; and two country clubs with restaurants and pools, two golf clubs, an equestrian center, a helipad, all of that representing exclusive social hubs.

Several celebrities have a property in La Zagaleta; due to the policy of privacy of the estate no one knows really who, but it is said that among those celebrities are Hugh Grant and Rod Stewart. President Vladimir Poutine is also said to have purchased a property there.

Marbella and Puerto Banus are about a 20 minutes drive away.