Ojen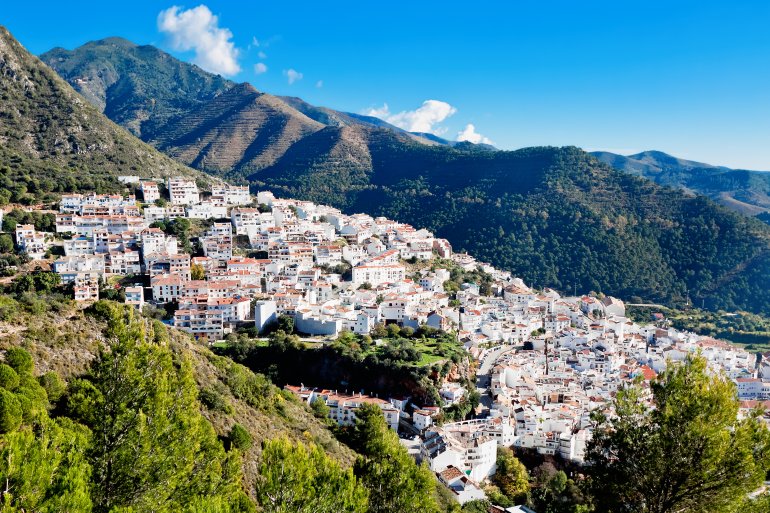 Ojen is a small community of 3000 inhabitants, situated behind the Marbella mountains. It is guarded by Mijas to the East and by Marbella to the South, Istan to the West and Monda and Coin to the North.

Fun fact, its name derives from an Arabic term, "hoxan" (bitter and rough).

Ojen is a typical traditional and picturesque white Spanish village in the mountains. It is surrounded by beautiful natural landscapes of hills and woods, but still just a few minutes drive down the road to Marbella.
It offers not only a very rich history (it dates back to Neolithic), but also affordable properties.

A part of Ojen territory is a protected area and is declared as a World Biosphere Reserve.
This adorable little town is renowned for some specific cultural points of attraction such as the Church of Our Lady of Incarnation, which dates back in the 16th century, the Los Chorros Fountain, both located in town square.

By far, the most attractive points of attraction are the ancient caves, which served as a refuge for animals and then rehabilitated for preservation.

Best 4 and 5-star restaurants are available in Ojen, with diverse cuisine: Churreria El Mojaito (4.6 stars), El Tunel (4.5), Gautxori (5 stars), etc.