Nagueles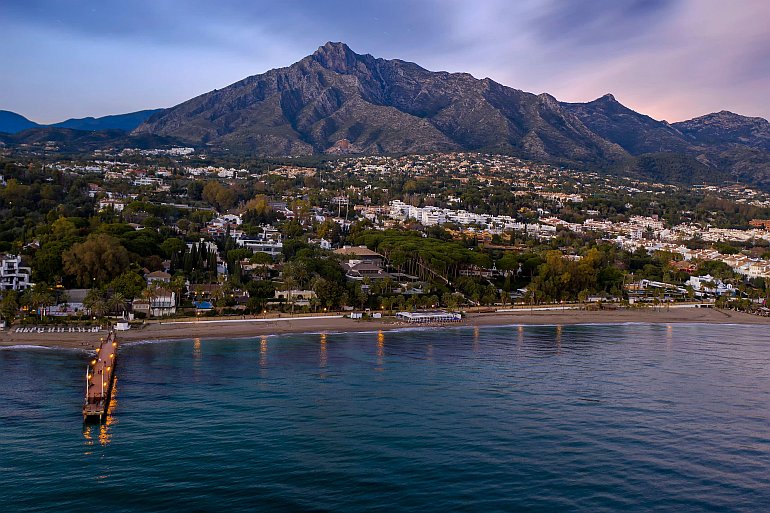 Nagueles is this district of Marbella which is bordered:
On the East, by Sierra Blanca,
On the South, by the coastal Road A7 that joins Marbella with Puerto Banus,
On the West, by Puerto Banus and Nueva Andalucia.
On the North, it stretches until the foothills of La Concha, this mountain backing Marbella.

With a very good location, close to both Marbella's city center and Puerto Banus, and in the neighbourhood of the famous landmarks that are the 5 star hotels Puente Romano and Marbella Club, and their sand beaches, Nagueles is a very good option when it comes to buying a property in Marbella. Prices are not as high as are those of its immediate neighborhood.

In Nagueles can be found a big variety of properties, traditional villas, some of them on huge plots, town houses, apartment buildings, some of them very modern as they have been recently built.

It is also a very greenish area, with mature vegetation.
There is an animated community life with a rich choice of bars and restaurants, and food shops.

A powerful point of attraction in Nagüeles is Nagüeles Park in the North. This 10.000 ha pine, carob and olive trees park is a "fully-equipped" recreation area, with tables and benches and BBQ points, playgrounds for kids, all the facilities for spending a day outdoors.