Puerto Banus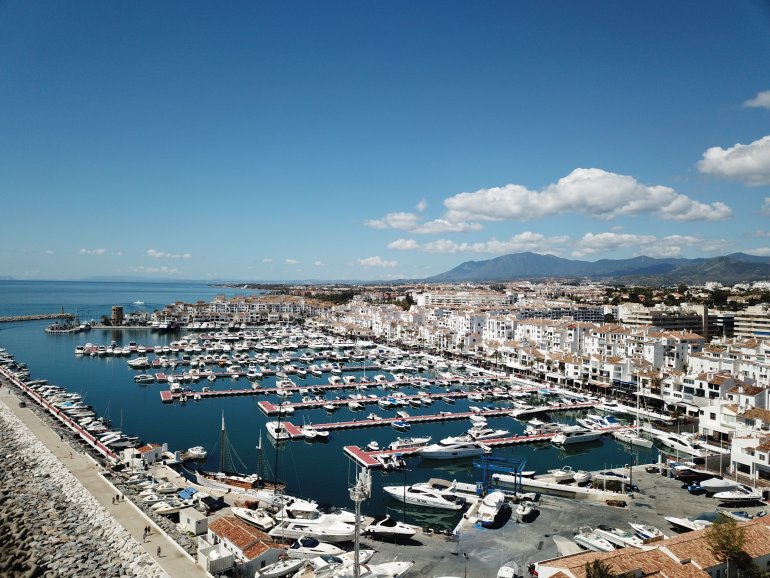 Puerto Banus is a charming luxury marina and village a few miles away west of downtown Marbella.

It was built in 1970 by Jose Banus, a local developer, who, at first, wanted to build a skyscraper district for the wealthy families. As the land was not suitable, he then opted for a more appropriate Andalusian village and harbour.

Puerto Banus has rapidly become the absolute star of the Costa del Sol as a city and a luxury harbour and now, its fame as an international glam aggregator is at its top, with an estimated 5 million tourists annually.
You could say it is the Spanish equivalent of Saint Tropez, as it is also a gathering place for the jet set. In the harbour you can often spot some of the most luxury yachts in the world.

Puerto Banus is famous for luxury shopping sessions, as most of the famous brands are present here: Michael Kors, Louis Vuitton, Jimmy Choo, Hermes, Dior, Gucci, Dolce & Gabana, etc…

It is also famous for its nightlife, with clubs, bars and pubs, many restaurants all along the marina. In summer days the Beautiful Rich and Famous People pack in the Beach Club called Ocean Club, partying all day long between the large swimming pool and the white sunbeds. It is a 40 min drive to Malaga Airport. There is only a 52 km distance between Puerto Banus and Gibraltar Airport.